SMIC Raises Target for 2016 Sales
TAIPEI—Semiconductor Manufacturing International Corp. (SMIC), China's largest foundry, today raised its aim for sales this year on unexpectedly strong demand.
Based on its expectations for robust demand and its recent acquisition of LFoundry in Italy, the Shanghai-based foundry boosted its annual revenue growth target to the mid-to-high 20% range this year. Three months ago, SMIC forecast a 20% increase in its 2016 sales from $2.24 billion in 2015. The company earlier this year targeted annual sales growth of 20% for the next three to four years.
Sales revenue in the second quarter this year reached a record high of $690.2 million, increasing 26.3% from the same period a year ago.
"We are guiding another strong quarter of growth in the third quarter," SMIC CEO Tzu-Yin Chiu said in a press statement to announce the company's second-quarter results in 2016. "We target continued growth in the fourth quarter, contrary to seasonality, and another record year for 2016."
Part of SMIC's stronger growth expectations come from its acquisition of LFoundry. In June, SMIC agreed to acquire a 70% stake in Avezzano, Italy-based LFoundry for about $55 million. The deal is SMIC's first expansion of manufacturing outside China. LFoundry specializes in analog products for automotive, security and industrial applications.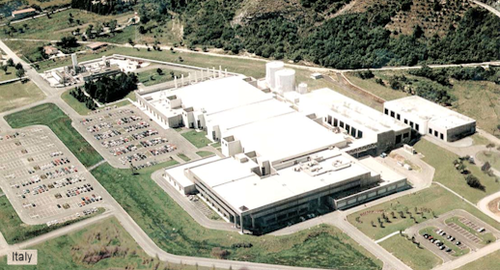 SMIC continues to attribute much of its sales growth to its location in China. The company noted that Chinese system houses are winning market share, the growth of local fabless companies is robust and SMIC is building its market position.
Chugging along
The company has kept its fabs running at close to full utilization while offering products made with mature technology. SMIC's second-quarter utilization was 98%, down about one percentage point from the first quarter this year. The company said utilization may slip as it ramps up new capacity in 2016.
SMIC's most advanced process technology is at the 28nm node, which its larger rivals put into commercial production more than three years ago. At this point, sales of chips made with SMIC's 28nm process have edged up to 0.6% of the company's overall revenue from 0.4% in the first quarter this year. The company's next most advanced node, 45nm/40nm, accounts for 23% of overall sales.
SMIC's largest competitors are years ahead with process technology. Taiwan Semiconductor Manufacturing Co. (TSMC) expects to see its first revenue from 10nm during the first quarter of 2017.
At the 7nm node, TSMC said its customers have aggressive product tape out plans in the first half of 2017 with volume production planned in early 2018.