an-Out Wafer-Level Packaging Equipment Manufacturer, Yield…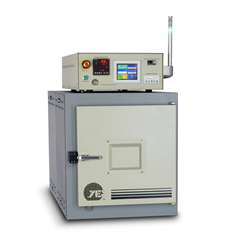 YES' Founder and CEO, Bill Moffat, discusses his insights on the 2017 outlook of the semiconductor industry. The "Viewpoint" feature is published annually by Semiconductor Packaging News and seeks out industry professionals from around the world. Read the feature in its entirety here.
With global markets forecasting growth in 2017, Moffat is optimistic about semiconductor growth. He discusses the expansion of the YES-PB Series dielectric vacuum cure ovens used for the Fan-Out Wafer-Level Packaging (FOWLP) market. The ovens offer a vacuum thermal cure that is a critical step for FOWLP and offers:
Gentle vacuum process
Reduction in particles
Shorter process time
Less Nitrogen used
No discoloration
No trapped solvent
Increase in Known Good Die
Moffat also introduced a new single wafer 200mm Plasma Strip System that strips tough layers of polyimide and photoresist in the shortest amount of production time. "The new system will hit the market in mid-2017," said Moffat, "The tool was created especially for the MEMS industry and is aimed at the one wafer per minute strip market at a reasonable price."
For more information regarding YES tools, visit http://www.yieldengineering.com or contact them toll free in the USA or Canada at 888-937-3637 or worldwide at +1-925-373-8353.
About Yield Engineering Systems, Inc.
YES was founded in 1980, and is headquartered in Livermore, California, USA. They provide quality process equipment for semiconductor, photovoltaic, WLP, FOWLP, MEMS, medical, nanotech industries and more.
They manufacture dielectric vacuum cure ovens, silane vapor phase deposition systems, plasma etch and clean tools used for precise surface modification, surface cleaning, and thin film coating of semiconductor wafers, semiconductor and MEMS devices, biosensors and medical slides.
source: Geeks News Desk